Posters of our National Parks by Decker are well timed. I just bought a Discovery Pass and spending more time in the parks, including the North Cascades. Rob Decker is a photographer and graphic artist. He started visiting our national parks when he was eight years old. At nineteen, he had the rare privilege of studying under renowned photographer Ansel Adams in Yosemite National Park (wow, right?).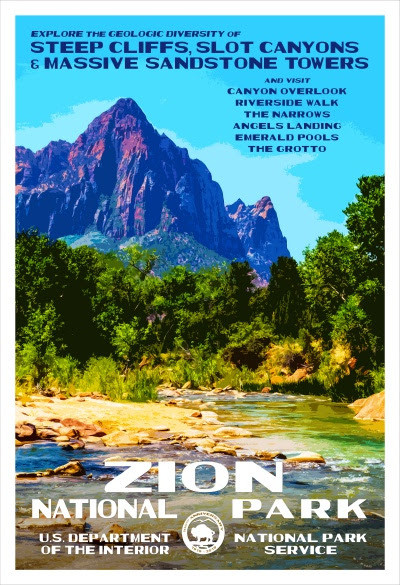 For the past fifty years, Rob has been exploring and photographing the places that have inspired Americans for generations. He's taking photos at the shores of Acadia. The rugged mountains of the Grand Teton. The iconic Yosemite Valley. Now he's creating images of all 61 national parks, each reminiscent of the Works Progress Administration-style of the 1930s and 40s.
61 Posters of Our National Parks by Decker
I'd frame my fav, the Grand Tetons, for an office—find them all here. This summer, I'll ride even more in the North Cascades and visited Mt Rainer this spring.
Each nostalgic posters is numbered, dated and signed. Then printed on "Conservation," a 100% recycled paper stock with soy-based inks.
The posters cost $35 each. When asked about the project, Rob said
Our national parks are more than just public lands — they're part of a cultural legacy to share with future generations. So it's important to inspire the next wave of supporters and stewards. That's why I donate 10% of annual profits to the many organizations that support America's National Parks.
And, this year many of our National Parks celebrate major anniversaries, including Grand Canyon (100th), Zion (100th), Grand Teton (90th), Big Bend (75th) and Joshua Tree (25th). I hope you get out to a national park this summer. These posters keep their beauty in my thoughts. I appreciate the artistry and dedication it took to make them; especially, when they're where I go to clear my head, ride, and get inspired creatively.
…
We're riding townies, adventure, and mountain bikes. Find recommendations on our store page. As Amazon Associates we earn from qualifying purchases.