Diamonds in the Sand is airing throughout May on Outside TV. This four-part documentary series is about Kate Leeming. She's the first person to cycle the length of the Skeleton Coast in Nambia.
Her 1600km journey was through some rough terrain. Along the way, Kate encountered incredible landmarks and wildlife like the Kunene lions.
Kate traveled on an all-wheel drive fatbike custom made for her by Christina. Ultimately, negotiating soft, unstable surfaces like sand requires immense core strength and concentration. Kate used different techniques to stay upright compared to cycling on regular paved and gravel surfaces.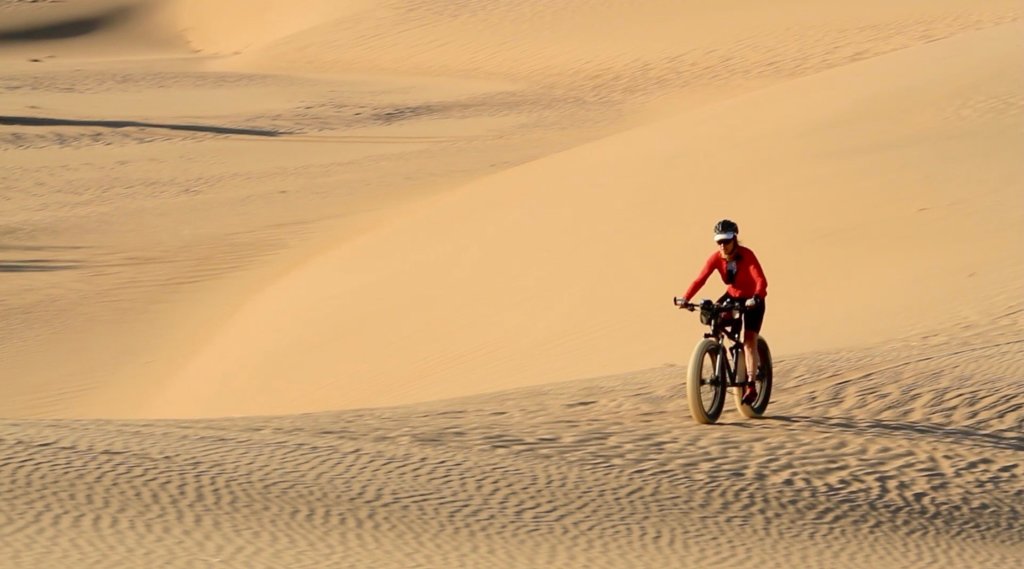 Diamonds in the Sand Details
In addition, Kate blogged the entire trip. It took her 26 riding days. The tires were made by Vee Tire of pure silica to shed sand. Where she rode is the driest desert in the world receiving about 10mm of rain a year.
Behind the harshness of the landscape there was real beauty; the wild ocean on one side, towering dunes on the other.
How to Watch
The documentary will air on Wednesdays starting April 7th. The Outside TV app is available on all streaming platforms.
…
We're riding townies, adventure, and mountain bikes. Find recommendations on our store page. As Amazon Associates we earn from qualifying purchases.