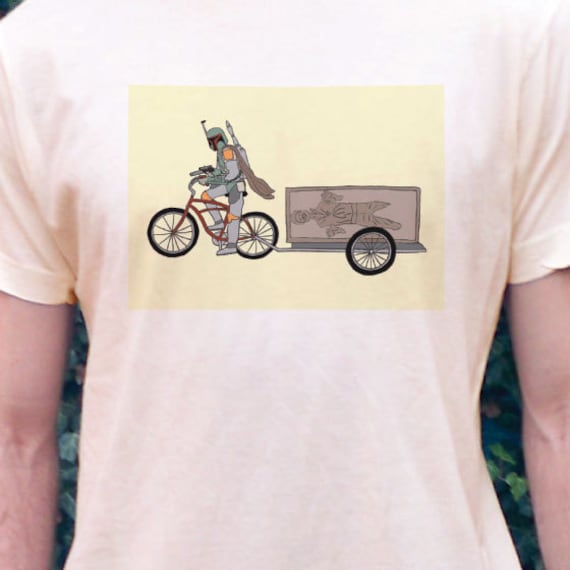 (Click the photo to go to the Etsy T-Shirt page)
Just a quick post on something I stumbled across on my Facebook activity feed. I love bikes. I love Star Wars – ESPECIALLY Boba Fett. Here's he's pulling Han Solo frozen in Carbonite.
Ed note: the artwork for the T was drawn by Mike Joos.