Products that are the best have a habit of working themselves into the gear I carry. Some of the stuff sent for me to review, goes back, others sit on a shelf, and then there are the chosen few who make it into the backpack.
I imagine it's sorta like the Toy Story narrative arc. The gear, like toys in the movie, hope to get picked and go with me on a trip.
I travel a lot.
That's why, besides my gear-cartoon fantasy, durable lightness is key to me. The reason too, I got into writing about mirrorless. I'm often traveling on a bike and put a premium on doing so lightly. My pack shed a few pounds by ditching DSLRS and aluminum tripods.
Patina Friendly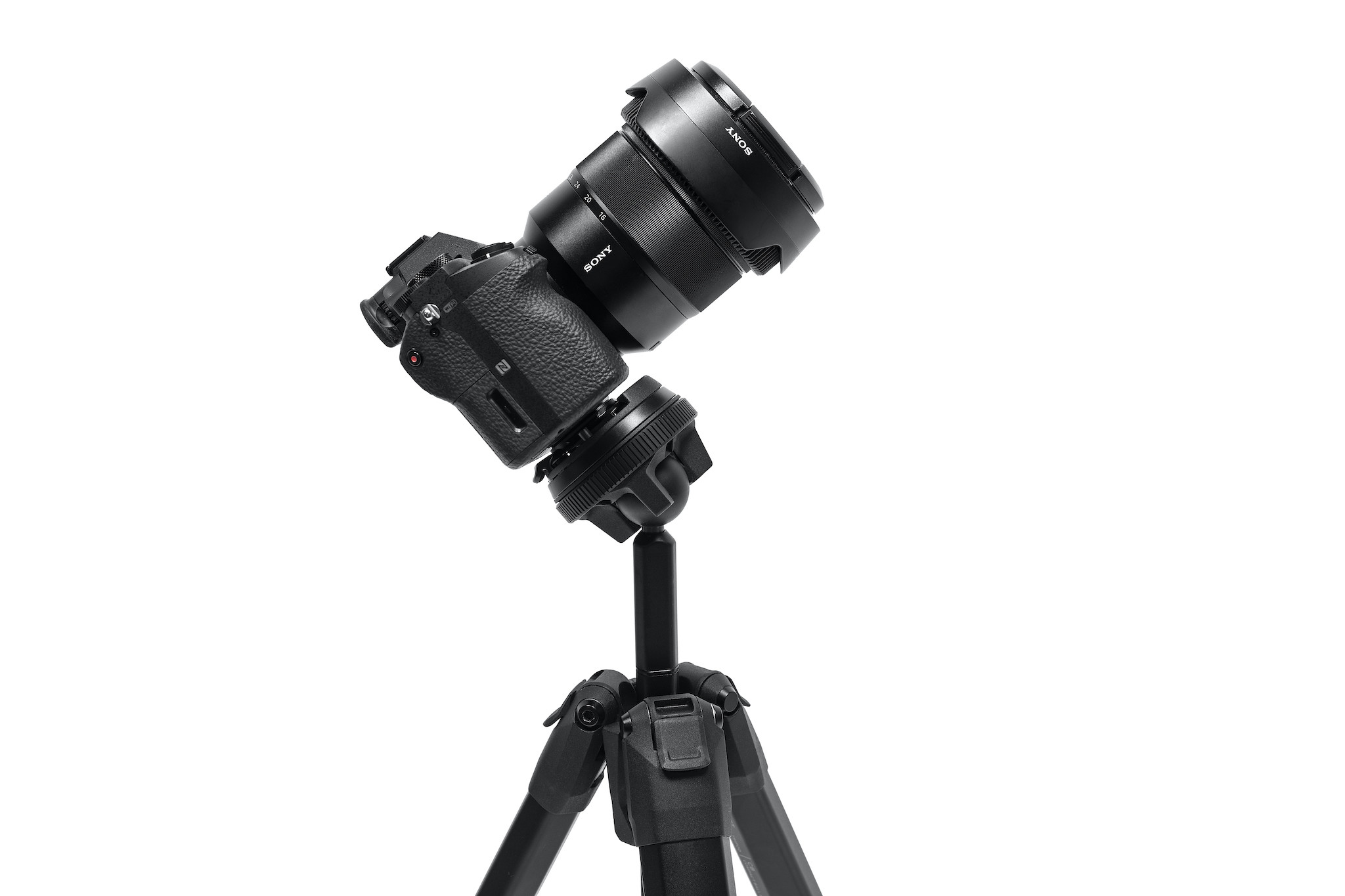 I didn't expect to like the Peak Design travel tripod, at all. I mean, I get what they were doing. Recognize they have a loyal fanbase. The easy-to-mar finish, spindly legs and fidgety controls just didn't seem like a product that would hold up on location. Like in a nook and cranny of Seattle, the scrum of a Major League Soccer match, or in Bend, Oregon.
But it did.
And showed the wear and tear. If you're into patina, you'll love how it looks after a few trips. If not, this isn't the tripod for you.
I've not traveled with my other tripods (they're bummed I'm sure) ever since Peak sent it to me. If you haven't already heard the story, Peak Design spent four years developing the travel tripod. Their marketers insist its the world's most portable, packable, and easy-to-setup tripod.
I disagree with easy-to-setup, but the rest of the claims, yes. With a zoom attached to a body, it takes more time than you want to get the head adjusted just right. That's a problem with any head that isn't a ball. The issue is exaggerated by the lightweight parts.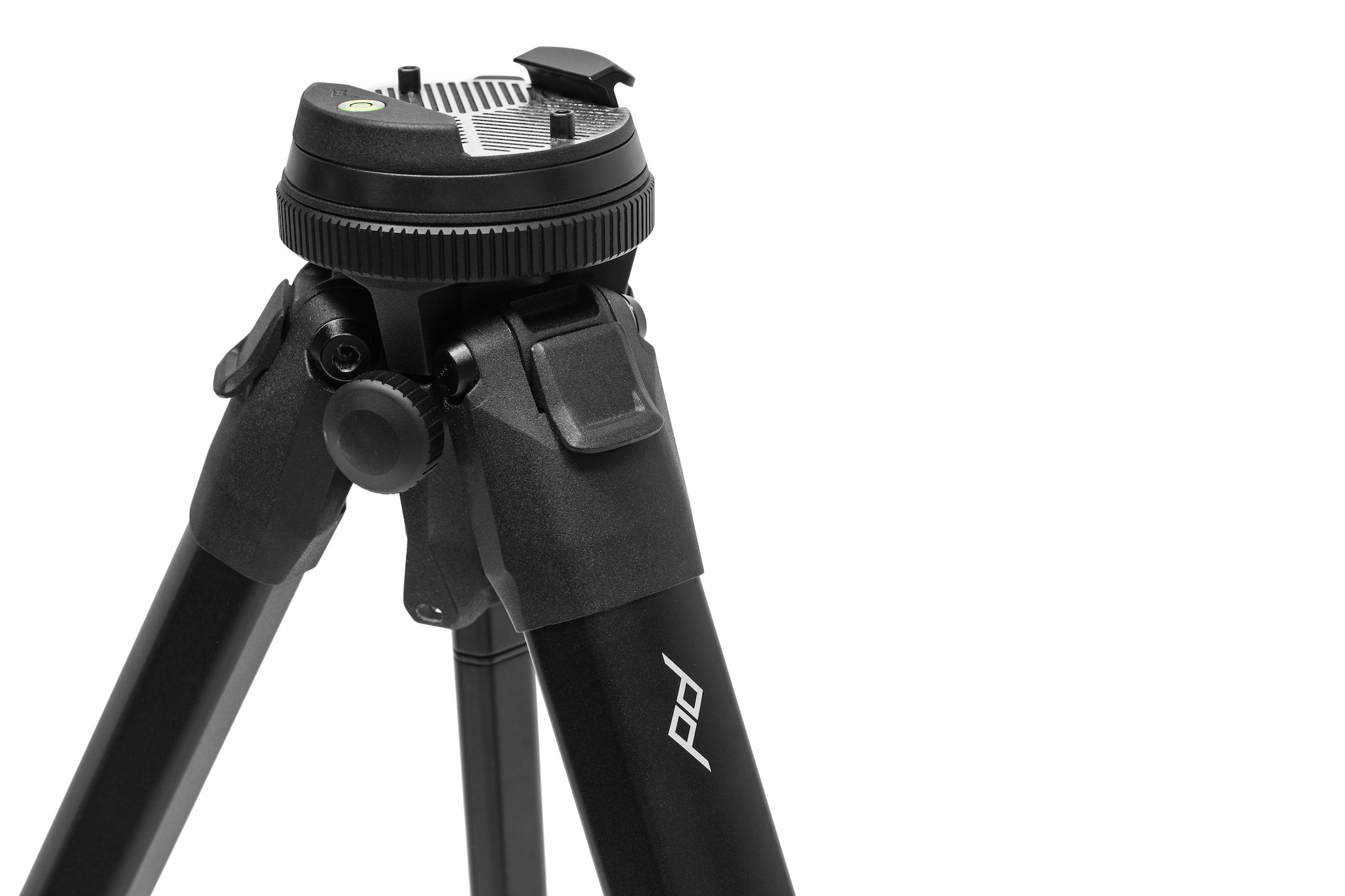 Peak Design launched the Travel Tripod, as they do, on Kickstarter. They presold a ton. The funny thing about the tripod, is at every event I attended this summer, people who recognized the Peak wanted to talk about it. Tripods are never a conversation starter. The thing even has a phone holder tucked into the center column.
Peak Design Travel Tripod Key Design Features
Spatial efficiency: Peak Design engineers reworked Travel Tripod's legs and center column to nest perfectly together to achieve a total packed diameter of just 3.25 inches—roughly the diameter of a water bottle. The result is a tripod that deploys to 58.5 inches tall while taking up less than half the volume of its competitors.
Redesigned ball head: Travel Tripod ball head operates more fluidly than traditional tripod heads while still prioritizing spatial efficiency. By utilizing a single adjustment ring Peak Design was able to eliminate bulky and confusing knobs. This not only improves user experience but helps the Travel Tripod maintain its compact diameter from tip to toe.
Rapid deployment: Peak Design developed a system of non-inverted legs that rapidly deploy along an aligned system of locking cam levers.
Available in carbon fiber + aluminum alloy legs: carbon (2.81lbs – msrp: $599) aluminum alloy (3.44lbs – msrp $349).
The Peak Design Travel Tripod is expected to ship in March of next year. Pre-order direct from Peak or B&H. If you're going to commit to Peak, then get the carbon version. Besides the price, I don't see the point of the aluminum one. If you an aluminum travel tripod, then get the Manfrotto BeFree. It's $200 on Amazon.
…
We're riding townies, adventure, and mountain bikes. Find recommendations on our store page. As Amazon Associates we earn from qualifying purchases.