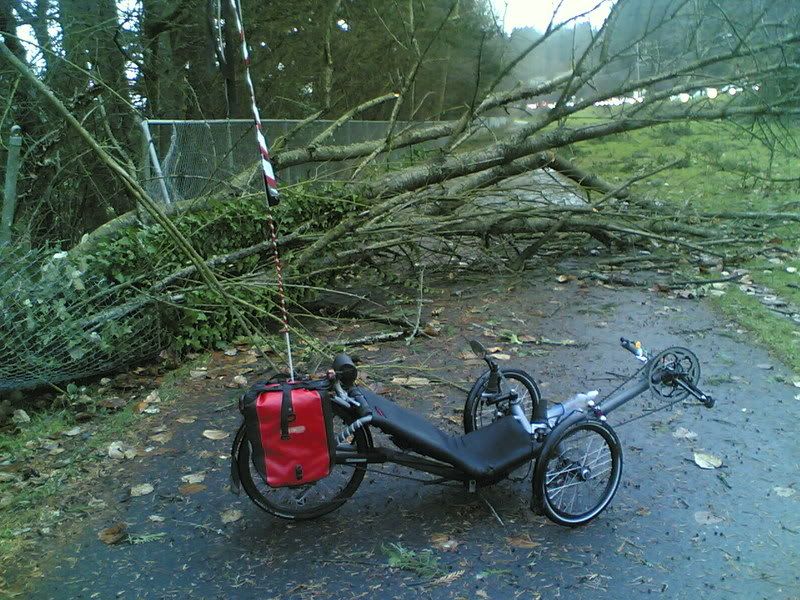 (Photo Courtesy of Trevor)
With all the wind damage, riding on the trail required skills most of us aren't used to employing on the way into the office this week. This morning debris was finally cleared and the parade of commuters is back to "normal".
…
My daily shooter is Sony a9 with a vertical grip and various Sigma lenses attached like the 14mm 1.4 Art. Find more recommendations on our store page. As an Amazon Associate I earn from qualifying purchases.