Every so often, some pro BMX rider experiments with a derailleur on a BMX bike. Most recently is Barry Nobles with his PK Ripper with an XTR 2sp. There are a lot of valid reasons why a derailleur on a BMX wouldn't be of any competitive advantage….but just in case, remember I'm ahead of the curve with both a derailleur and a disc brake. Basically, I could ride all the way to the track, but I still need to improve my skills at landing the doubles….
Below is another elite rider's rig from a few years ago. Note how my Davidson has a less compact frame. I can actually run the 400mm seatpost out so I can match my road bike's saddle height.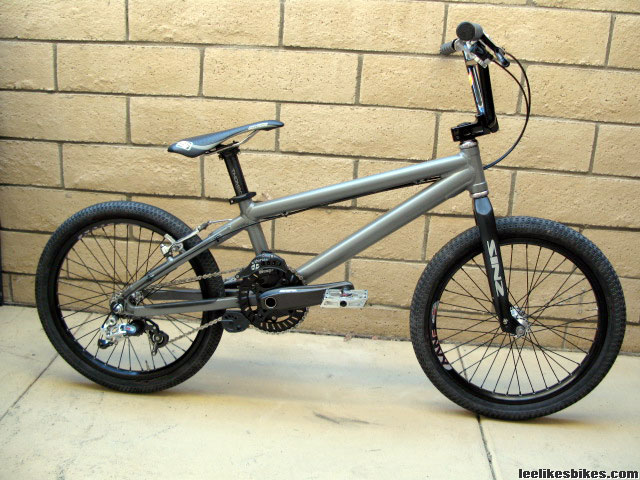 …
We're riding townies, adventure, and mountain bikes. Find recommendations on our store page. As Amazon Associates we earn from qualifying purchases.